Unfortunately this Anatec PAC Evo has now been discontinued.
Check out the Mono Hull boat from Anatec.
Slightly larger however made with high end Graupner components. 
New EVO PAC Boat Features Include:
*Even more advanced, top quality Digital Graupner MZ-10 remote handset worth over £90 (Genuine Price)
*Digital Battery indicator display on boat, used for checking remaining battery power
*New larger battery lid with easier opening
*Sits slightly higher in the water for better viewing at long range
*No more remote battery pack. Simply takes 4 x AA Batteries (not supplied, DURACELL Recommended)
*New Sturdier carry handle
*Cracking new green camo design
Same Standard Features which also include:
*Full Two year warranty on all Graupner parts handled by us here in the UK (ANATEC UK)
—Postage, parts and labour. No clause—
*Compact & Light Weight boat
*Fast and sturdy in choppy water
*Unique Rudder Steering controls
*Up to a massive 3 hours running time on a single set of charged batteries (6volt 4amp)
*Quickly Exchangeable Internal Safety fuse (protects internal components if you get snagged in weed or line)
*Internal grease tube for greasing up your motor shafts. Great for self maintenance
*LED lights on front and rear of boat which can be switched on/off from the boat
About Anatec:
Known throughout mainly Europe The Anatec brand have been trading for over 20 years.
Here at the Cabin we have run Anatec UK for almost seven years.
More and more of the Anatecs are now seen on UK waters and are making a huge presence in the UK.
Not only known for their reliability because of the high quality German parts used by Graupner but also the ease of access to internal parts unlike many other bait boats that have to go back to the manufacture to be repaired.
Aftercare? Truly unbeatable as we're available on the phone, and in store six days a week not 4 or 5 days like other bait boat companies!
Emails answered in most cases within two working hours seven days a week.
These EVO PAC boats really are not just a great beginners boat but are also used by regular and long time carp anglers.
PICTURE GALLERY: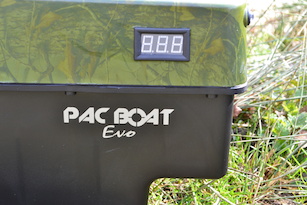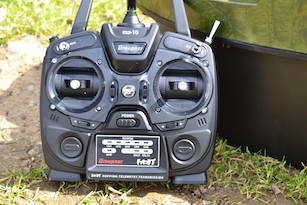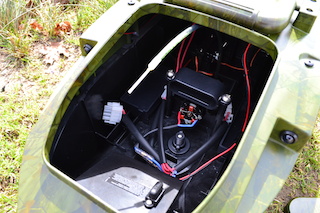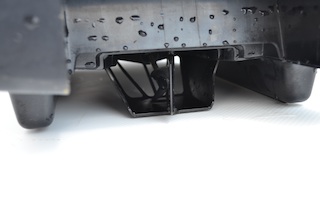 This package comes complete with:
2 x Sets of boat batteries (one spare set worth £24.99)
1 x Standard Boat bag Worth £19.99
1 x Mains battery charger + Adaptor
1x Grease can for motors/shafts
Spare internal fuse, used guide in English.
Padded deluxe bags are available for £59.99 (Recommended) + Various Solar Panels.
You really do get a lot of boat for your money with these awesome EVO's.
On some bait boats over £800 you won't find as good quality components as whats used in these PAC's, trust us.
The main boat shells are made from tough, thick injection moulded plastic.
Fish/Feature Finders Available:
FC90 Add £225
TF500 Add £545 (please see fish finders)
Questions? Want to view?
Please get in touch or come down to our UK only Bait Boat showroom near Horsham, West Sussex.